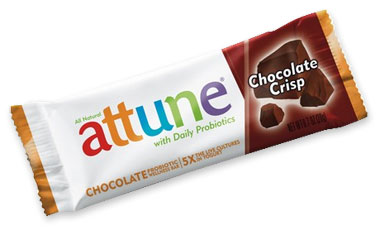 I apologize for not doing anything with my blog for the past month!  However, I just haven't been feeling well and so I really have hardly cooked anything except some nachos and a steak salad.  Otherwise, it's been almost all restaurants and/or takeout.  Lots of cereal and berries as well.  My poor family!  Why have I not done anything for a month, including checking other blogs?  Because yes, I am pregnant.  And unless the particular food item is something I happen to be craving that second, it just looks nasty and I don't even want to think about it!
It's pretty awful to be a crazy food person like me and then not want to think about food except the craving.  In fact, I think I'll probably write a crazy pregnant lady cravings post here soon.  Anyway, I normally wouldn't be announcing my pregnancy this early (because I'm a totally paranoid pregnant person- so please send some warm fuzzies to my tummy please), but it's just not right to leave this blog lonely and I'm beginning to feel slightly better.  I'm 10 weeks along, so I am beginning to be able to eat more like a normal person, though still pretty darn skewed.
When the nice people over at Attune contacted me (A MONTH AGO), I was soooo excited to  try the new flavors I could hardly wait!  It was pretty funny timing too because the last time I went crazy buying Attune bars was when I was pregnant with my first!  They are chock-full of probiotics with fiber to boot, and when I'm pregnant, pills are just revolting and chocolate is nice.  Plus, they are gluten-free!!!  A fantastic and natural compromise to helping my stomach get through the next nine months or so!  I waited patiently and finally, received them at my house.  Oh boy, it was pretty late when I got them so I thought I'd wake up the next morning and rip into them all and take at least a bite of each.  Little did I know, the next morning I woke up feeling awful, sick and not wanting food at all, and then wanting very specific things and that's it.  Knowing it was probably the pregnancy, I figured I could just try them in a week or so.  Unfortunately, the darn yucky bug stuck with me for a month.  It's still with me but not as bad.  Last pregnancy, I felt gross the first trimester but nothing like this.  Anyway, in the meantime I received a few more items to cook with and review from other companies and I feel just awful about not using them yet!!!  It'll all be featured eventually though, just later than I thought.
I'll start with my original and favorite: chocolate crisp!  There is something comforting about eating the chocolate crisp.  It has a nice sweetness and though the Attune bars are stored in the fridge and I usually eat my chocolate at room-temp, they eventually melt in your mouth if you give them time.  You could also just take them out of the fridge for awhile if you know you're going to want one.  The probiotics survive best refrigerated so I also keep mine in the fridge.  I think the milk chocolate crisp must bring me back to being a kid.  They're simple, sweet, and good for you.  I think I would've been happy with a case full of these:)  However, it took me awhile (until yesterday) to finally try the rest of the flavors because I was not in the mood for them.  What kind of chocolate have I been in the mood for?  Chewy nougat covered with milk chocolate.  Not offered by Attune yet but maybe someday!
The almond milk chocolate was also nice - another little crunch with milk chocolate - though I usually like milk and dark chocolates, this pregnancy has me leaning towards milk unless it's a lower-percentage dark.  The raspberry dark chocolate has a very nice hint of raspberry to it.  I normally don't eat white chocolate (since it isn't really chocolate,  I wish they'd change the name!) but actually, the blueberry vanilla white chocolate was the sweetest of them all and pleasantly nice, my little boy gobbled this one up in nothing flat!  Without my current state of skewed tastebuds, I'm not sure how I would normally feel about this one, but I liked it!!!  I can't remember if I liked the dark chocolate one before, but this time it was too dark for me and I unfortunately couldn't try the coffee bean one.  Actually, just the smell of coffee has made me nauseus the past few weeks.  I'd like to tell you how they taste but I'm just not qualified right now, sorry!
Thanks again people at Attune for letting me try your newest selection of bars and a few of the oldies too.  In a few weeks when my stomach normalizes a little more (I HOPE), I'll be back to Whole Foods getting some Chocolate Crisp bars for sure!
Disclaimer: I received free product from Attune Foods.